Commercial and Business Laundry Services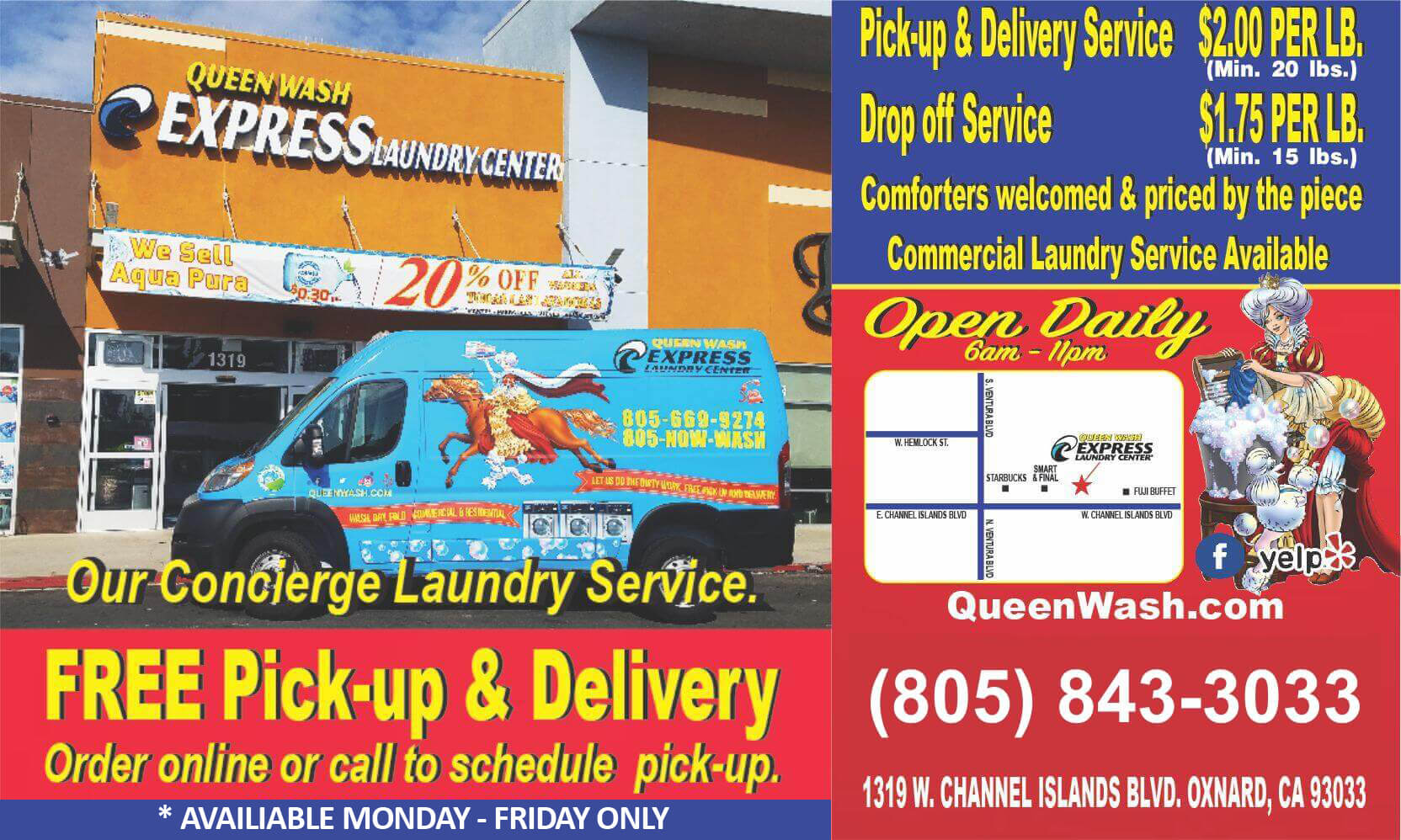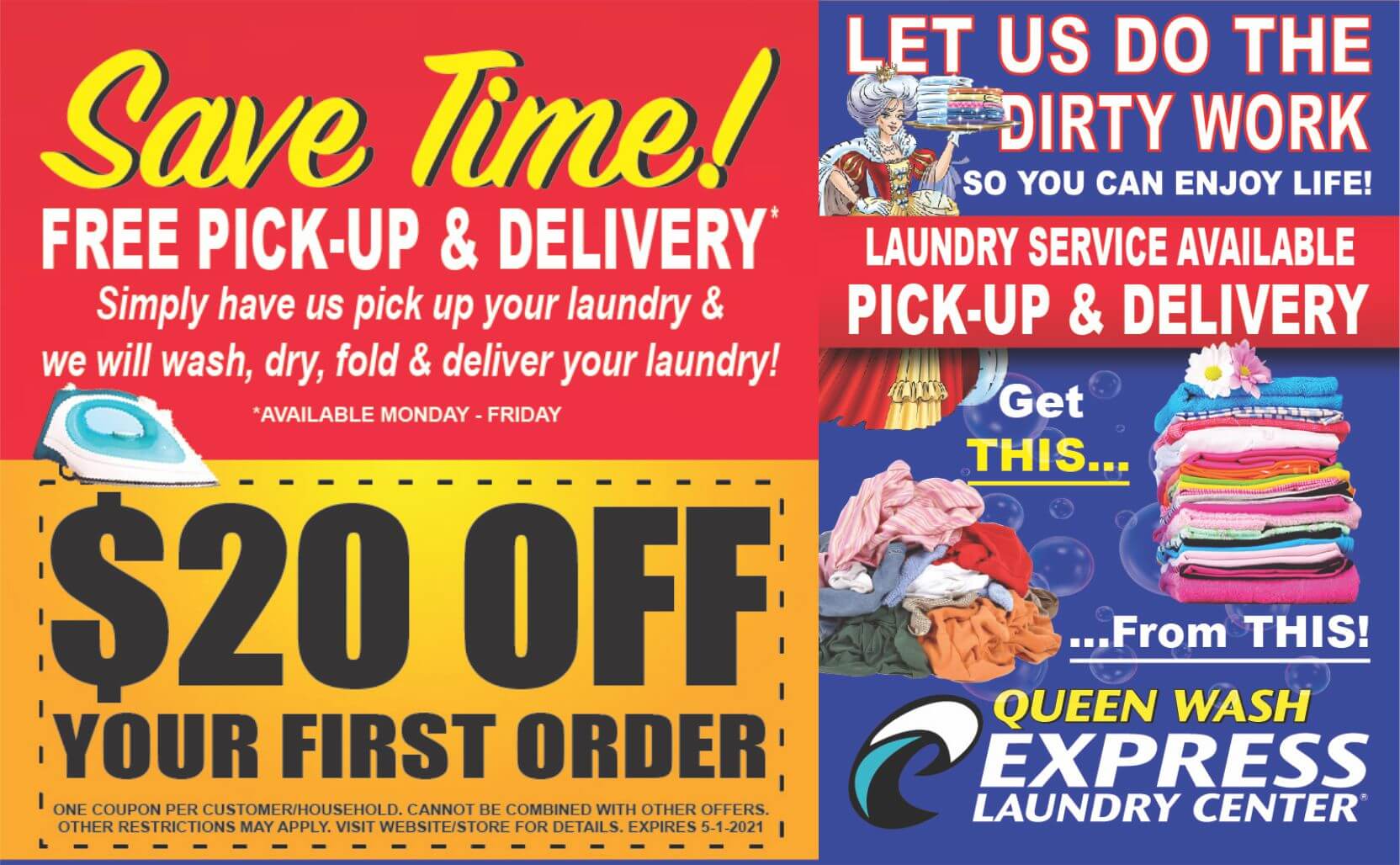 Queen Wash can handle all of your commercial laundry needs. Spend time concentrating on your business, not your laundry!
Using Queen Wash for your commercial laundry needs will save you time and have you considered that using our services may even save you money on: Insurance, Employee salaries and all the costs associated with extra employees?
Our commercial laundry clients include:
| | |
| --- | --- |
| • Salons & Spas | • Athletic Facilities/Gyms |
| • Massage Therapists | • Hotels & Motels, Inns |
| • Physical Therapy Centers | • Bed & Breakfasts |
| • Restaurants & Caterers | • Veterinary Clinics |
| • Health Care (Lab Coats, Scrubs, etc.) | • Nursing Homes |
| • Auto Detail Shops | • AirBnB & VRBO vacation rentals |
| • Nail Salons | • Uniform companies & Contractors |
| • Many More | |
We know that time is money and Queen Wash laundry saves you both time and money. Our pricing is competitive and we can even pick up and deliver, clean and return your laundry as fast as overnight on request. Your clients, customers and patients will notice the difference when you clean with Queen Wash. Our Ozone machines, ironing equipment and attention to detail reflect your image and commitment to health and safety. Laundry washed with our advanced-technology equipment is cleaner, feels softer, smells better, and is more absorbent than items processed in hot water and harsh chemicals. Because wash and dry cycles are shorter, there's less wear and tear, so fabrics last up to 1/5th longer. That will reduce your linen supplies budget by 20%! We have coding systems to ensure great quality control and all our staff works with a smile and loves what they do. Call us today to arrange a meeting with our friendly staff to see how Queen Wash can save you money and get all of your laundry needs handled!
Free Pick Up and Delivery
Save time. Let us do the dirty work. So you can enjoy life!
If you are unable to drop off your laundry at our laundromat, we even have a delivery option for you. We make it easy! We pick up your soiled laundry right on your front doorstep and deliver it back to you clean and fresh the very next day. We'll even iron all of your items, fold them or place them on hangers and wrap them in plastic so that all of your clothes are neat and ready when you want to use them. At Queen Wash…we really are laundry experts!
Drop off your laundry with our Expert, Fluff and Fold Service Attendants
Want to do all your laundry in only minutes? You can!
With our Expert Fluff and Fold service, it's possible. Just drop off your laundry and leave your information. When you come back to pick it up, all your laundry will be clean, fresh folded and ready to take home! Wow! All your laundry done in just minutes!
Our customer service representatives are very attentive to your needs. If you have special fabric care requests, we understand. Need a specific water temperature or have a detergent preference, we understand. We will do our best to meet your every need!
Save even more time and let us do your laundry for you. It's only $1.75 per pound with a 15-pound minimum order.
We have a HUGE parking lot with plenty of FREE PARKING for customers right in front of the laundromat. Queen Wash laundromat is located in a bright, safe shopping center with 24-hour video security cameras.

We are located next to these great businesses:
- Smart & Final
- LA Fitness
- Fuji Buffet
- Waba Grill

Our on-site amenities include:
- Brand new Air Conditioning to keep the entire facility cool and comfortable
(We're the only Air-Conditioned laundromat in all of Ventura)
- A Full-Time attendant who's always ready to assist you with any questions or laundry needs (We are the ONLY laundromat in town with a Full-Time attendant)
- Over 90 Brand-New High-Speed & High-Tech washers and dryers
- Your favorite brands of laundry-supplies available on-site
- Vending Machines offering delicious drinks and snacks
- Super clean folding tables to keep your laundry neat and organized
- Two massage chairs to help loosen and relax your body
- Always clean bathroom facilities
- Carts for conveniently transporting your laundry to and from your car

We have a HUGE parking lot with plenty of FREE PARKING for customers right in front of the laundromat. Queen Wash laundromat is located in a bright, safe shopping center with 24-hour video security cameras.
We are located next to these great businesses:
- Smart & Final
- LA Fitness
- Fuji Buffet
- Waba Grill